The Brief
Partnering with NOTI, Vobb sought to streamline its offerings through effective branding, user interface (UI) design, and a comprehensive design system. The primary objective was to design an intuitive dashboard that allowed seamless management of multiple products on a single page. Each product's distinct functionalities needed to be preserved, while enabling users to activate or deactivate them based on their specific requirements.
Services
Branding
UI Designs
Design system
Website development
typeface
Noto Sans
Its versatility and availability in multiple weights facilitated effective communication while maintaining a unified brand identity. The typeface's readability on digital platforms and its compatibility with different screen sizes were pivotal in enhancing the user experience. Furthermore, Noto Sans exudes a modern and approachable aura, aligning seamlessly with Vobb.io's values of simplicity and user-centricity.
Designed by Google
light
regular
medium
semibold
bold
extrabold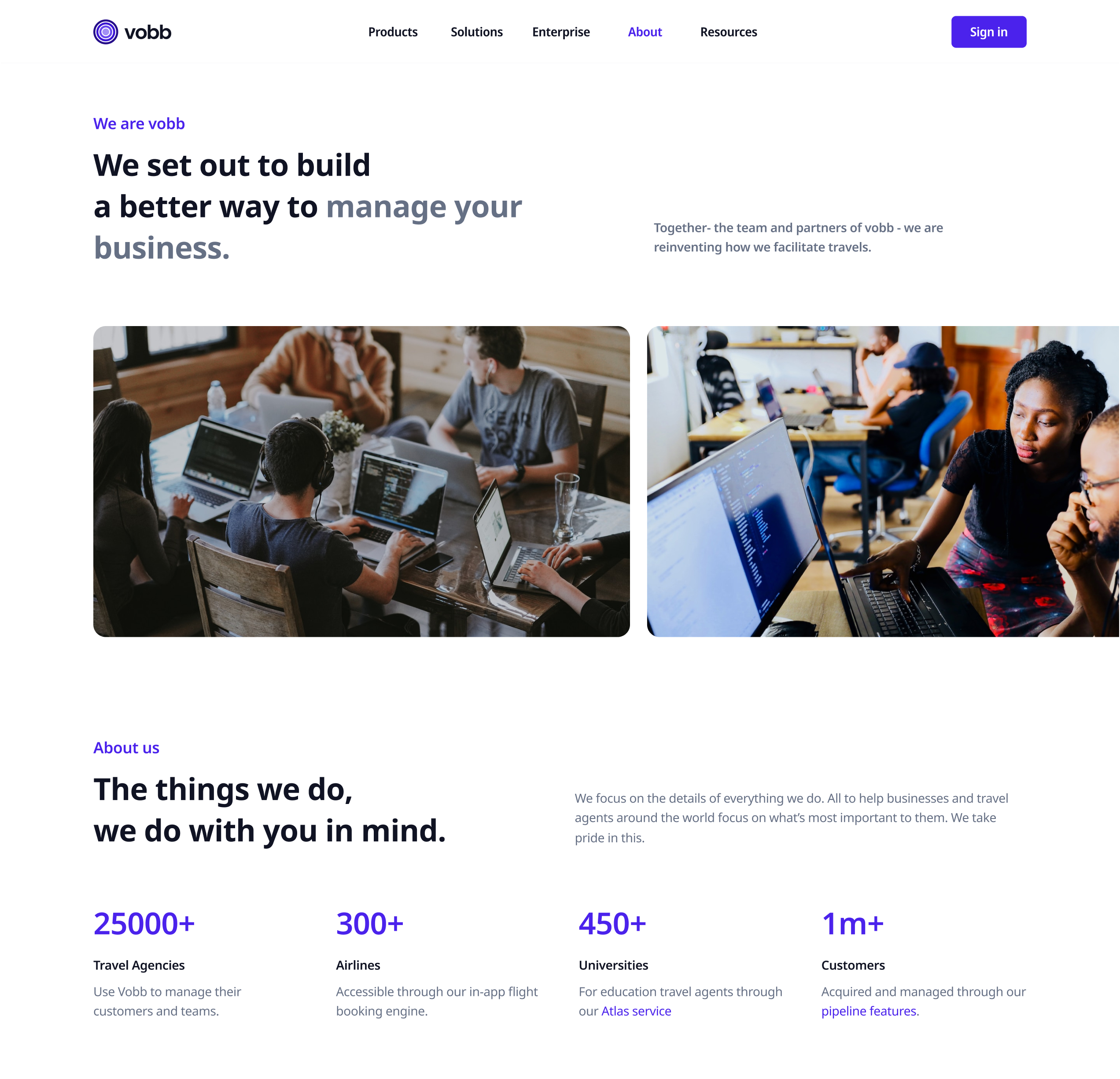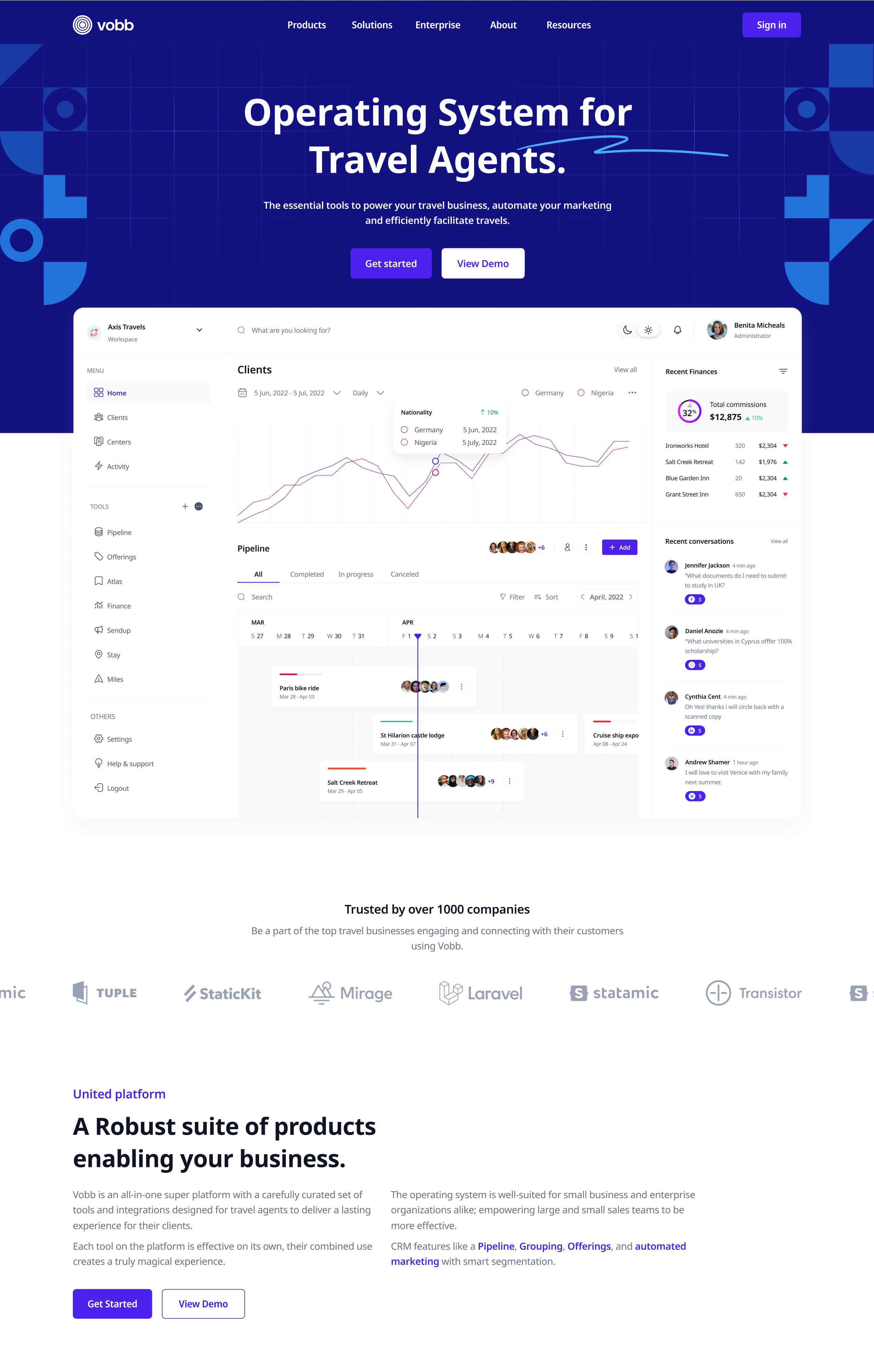 The collaboration with Vobb resulted
in a successful transformation of
a fragmented array of travel
agent products into an integrated,
user-centric platform.
Applications
The well-structured layout offered a glimpse into modules such as booking management and customer relationship management. Meanwhile, the customizable dashboard served as the heart of the platform, empowering travel agents to effortlessly manage their tools. The dashboard's design catered to diverse professionals, including travel agents, healthcare providers, and educators, simplifying their workflow and enhancing productivity.